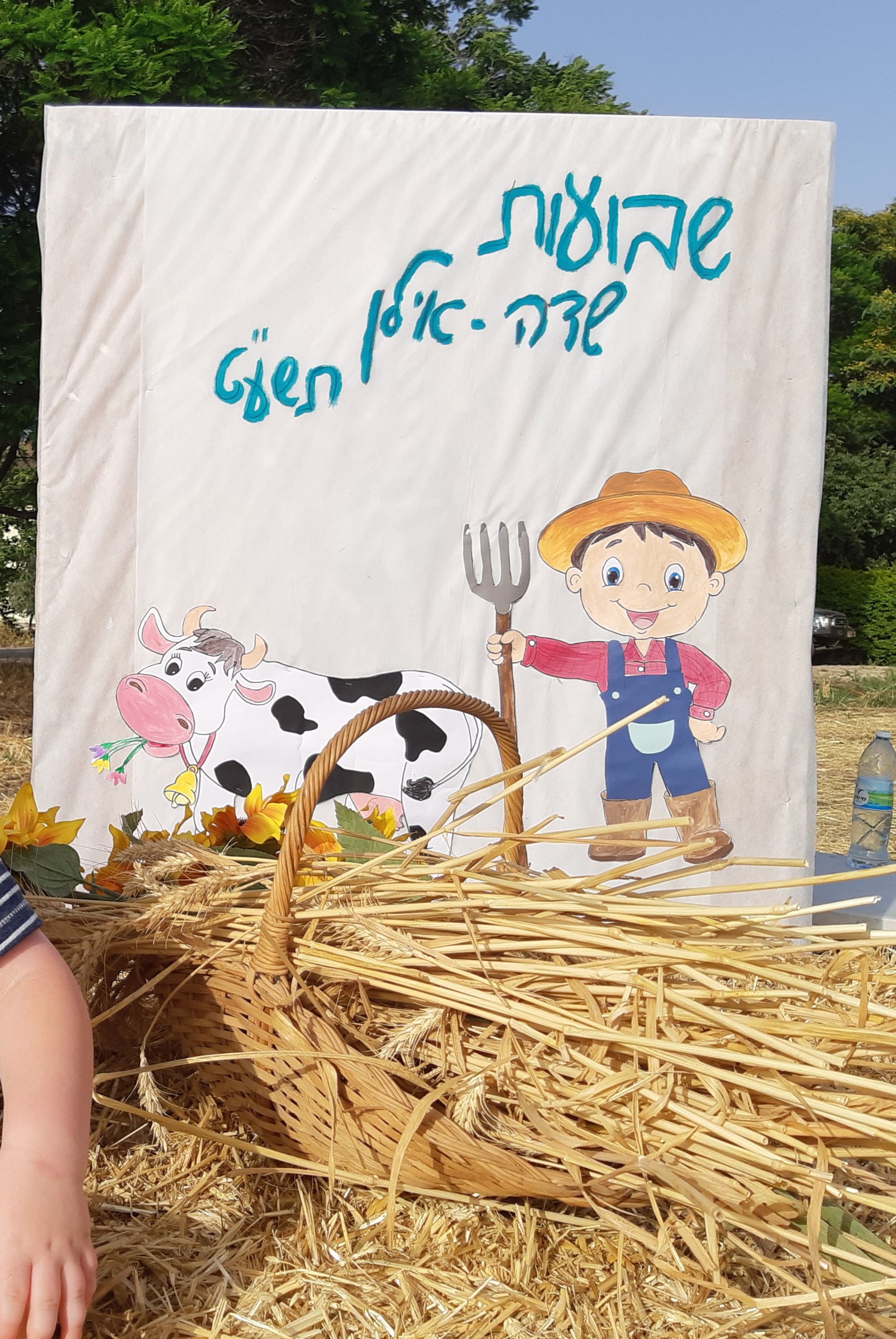 To remind us all that Shavuot is really an agricultural festival — Chag HaKatzir (Harvest Festival), or Chag HaBikkurim (Festival of the First Fruits) — kibbutzim and moshavim have traditionally thrown down the Israeli version of a 4-H county fair on the eve of the holiday. On display are the latest agricultural tools and tractors, prize livestock, farm-related athletic competitions, pie contests (in our case, cheesecake contests) and such.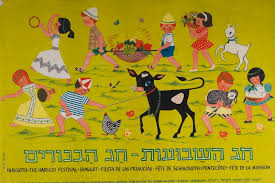 There were activity stands for the kids, like create your own cow: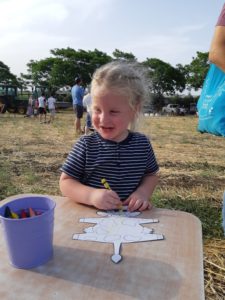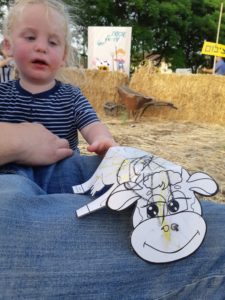 And the crowd favorite, pile into the hay to find the hidden candy: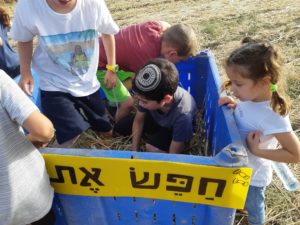 Here's me holding some soap that Tziona has hand-crafted: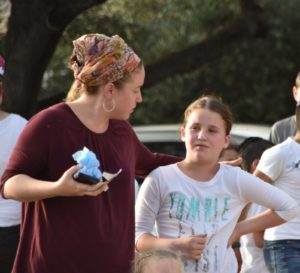 And here's a friend explaining to the kids what exactly this merry little hoedown is all about:
But the most precious part is what the end of that short video began to capture: all babies born within the past year were invited up onto the stage as a "display" of our bikkurim — our fruits of this year's bounty: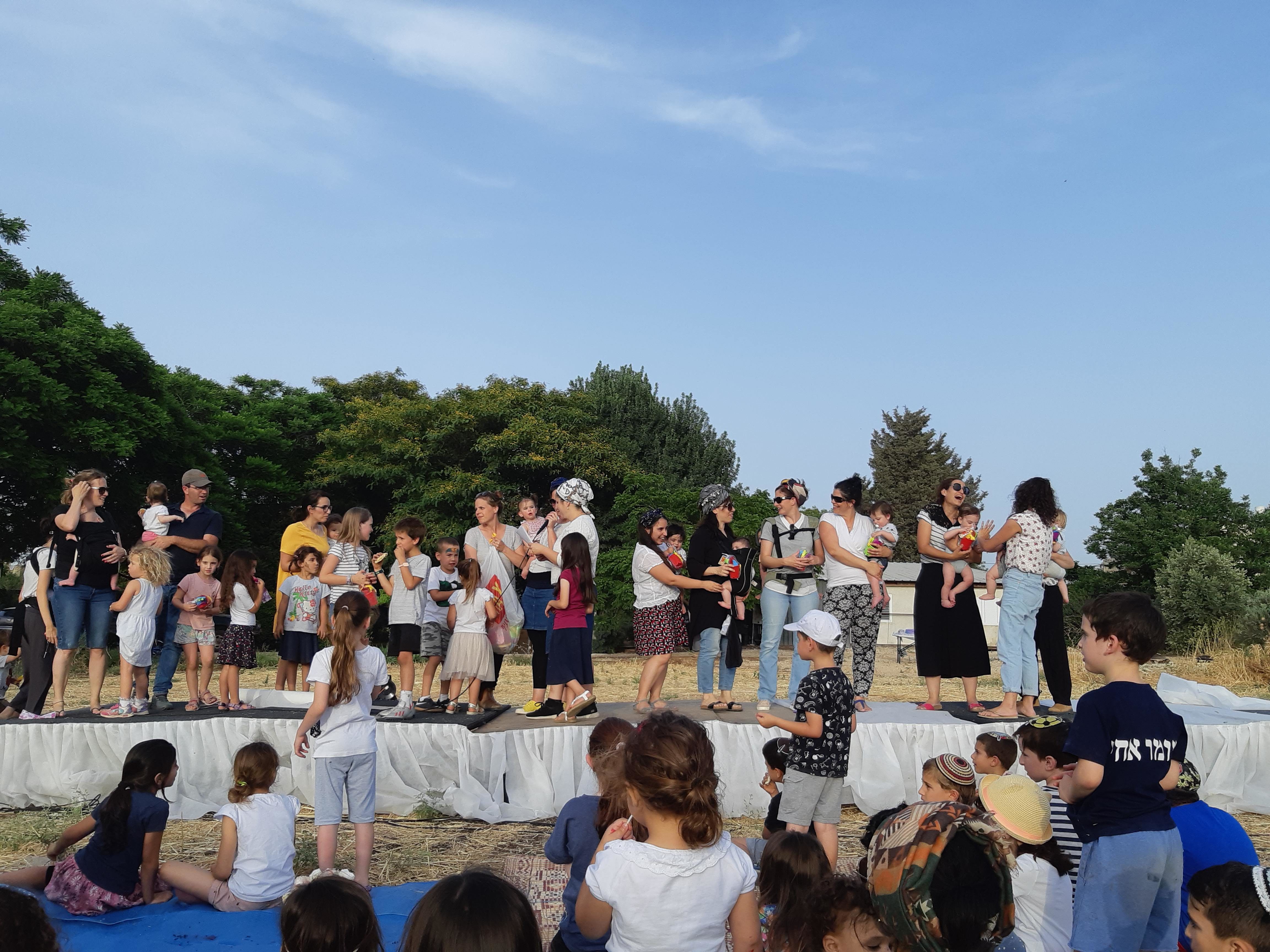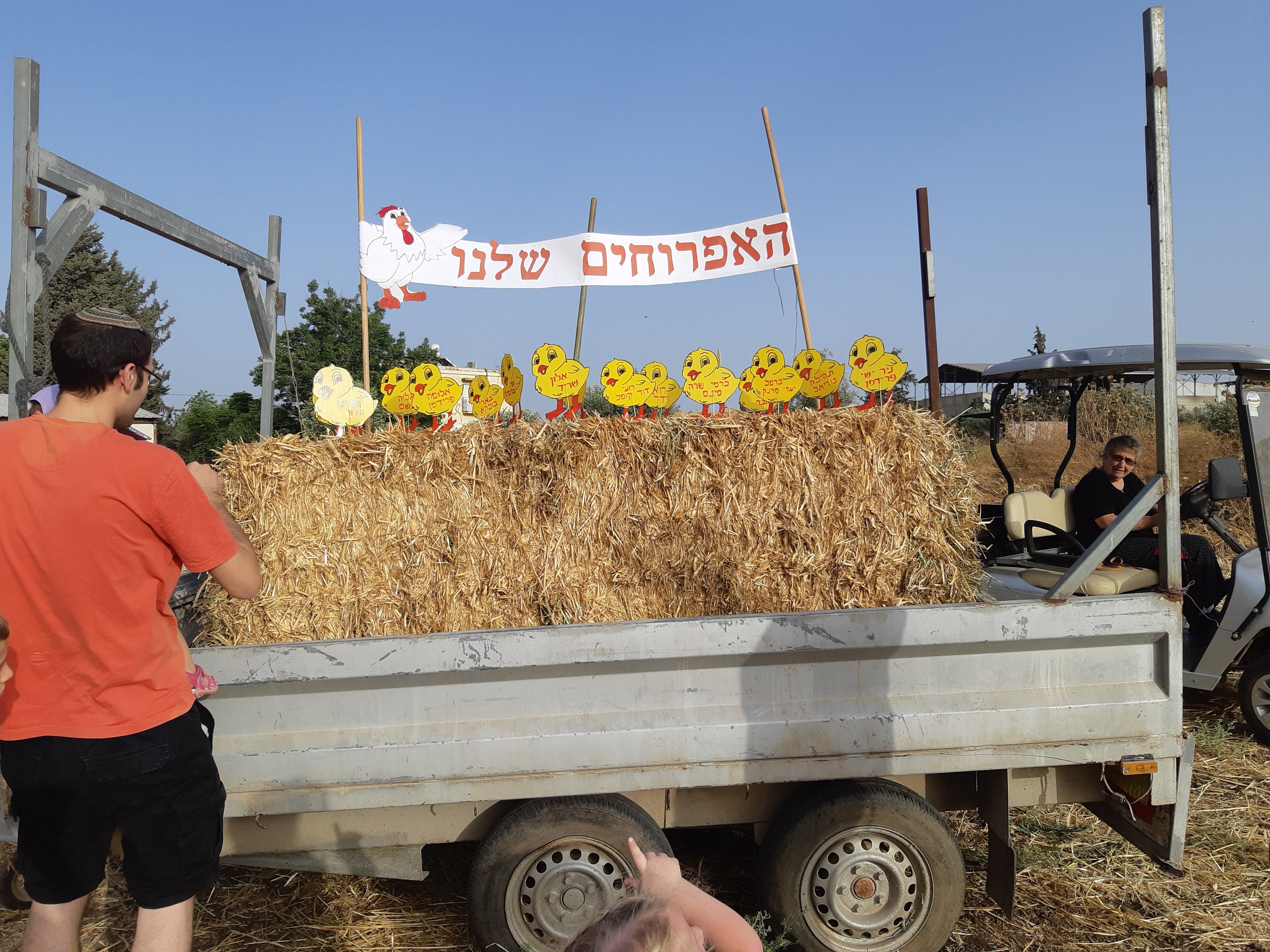 For me, at least, this year has thrown the other — dare I say more central? — concepts of Shavuot (wheat harvest, celebration of bounteous fruiting trees, deep communion with the Land and its rhythms) into much sharper focus. As Ira and Ruvi sign up to get their tractor licenses, as warm and slightly misshapen vegetables suddenly appear on my kitchen counter, as weird and obscure words like maftema and blil just suddenly pop up in casual conversation, this Shavuot "heppening" now seems like the most natural thing in the world to a gal who had always spent the week leading up to Chag in feverish preparation of shiurim. What I'm recognizing is that it needn't be either Zman Matan Torateinu or Hag HaKatzir/Hag HaBikkurim. It really should be both, and I'm just beginning to discover surprisingly delightful ways of incorporating all of the different aspects of this complex day into our new reality.