He was born for this — literally. That was my thought as they handed him to me nineteen years ago, right after: thank you God for giving him to us, and for making me a mother. Second thought: one day he shall become a soldier of Israel.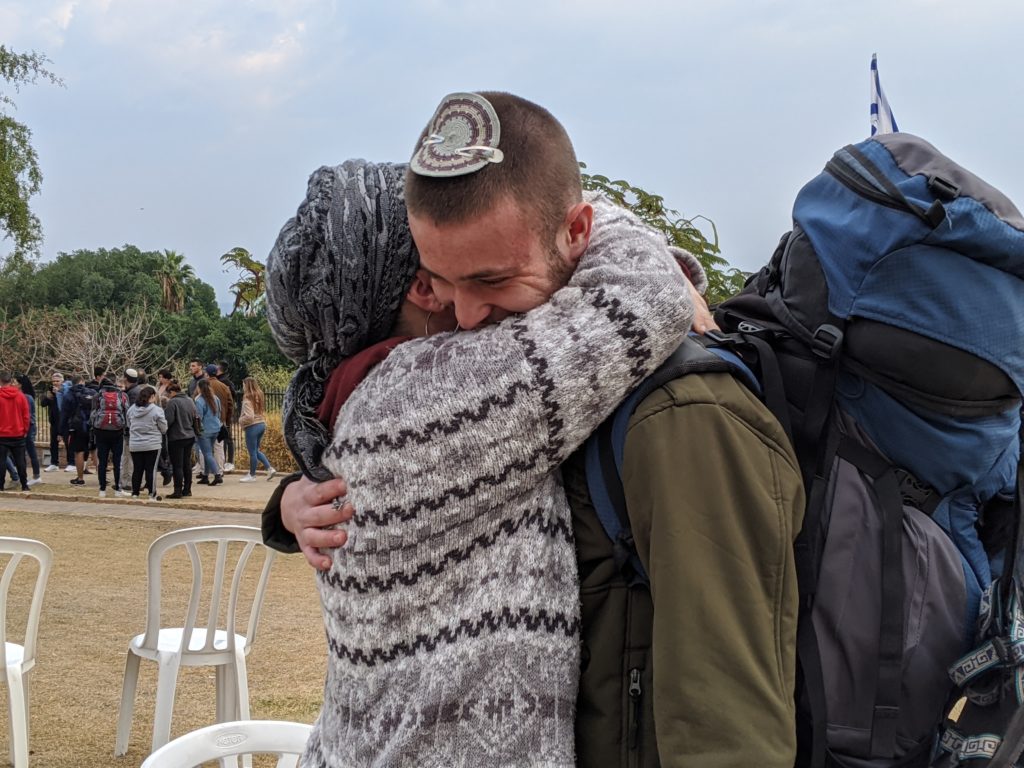 As he got an aliyah and a special "mishebeirach" yesterday on the very section in the parasha where we read of Leah bearing her Reuven, I remembered when our Ruvi was born, and what my dreams were for this child, and they were very specific: through him we will finally belong to the People of Israel in a way that we just couldn't up until this moment.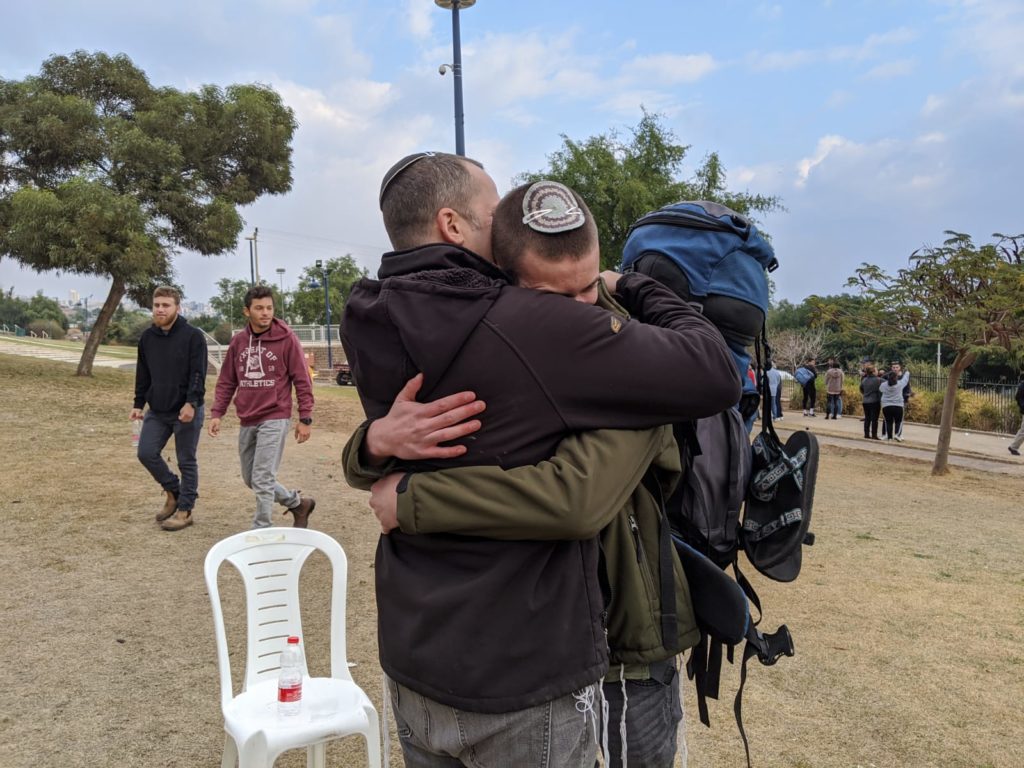 It's not that we've been biding our time from then until now; we've all been plenty busy growing, finding ourselves, discovering how we each contribute as individuals and as a family to Am Yisrael. We have lived, we have worked, we have borne, we have paid, we have planted, we have taught, we have walked through wadis and up mountains and down streets and through malls and swayed in prayer in living rooms and synagogues and olive groves and stood still at sirens and ran to safe rooms and sat through a hundred Bnei Akiva daglanuyot and danced wildly to the best of Israeli music — all here, for twenty years, learning from Israelis, watching carefully how to do things, stumbling through conversations and then speaking confidently in front of seasoned veterans, trying to weave our own unique thread into the tapestry of Israel so that it will hold fast and add its own special beauty to the emerging glory that is the greatest of enterprises: the return of Am Yisrael to Eretz Yisrael.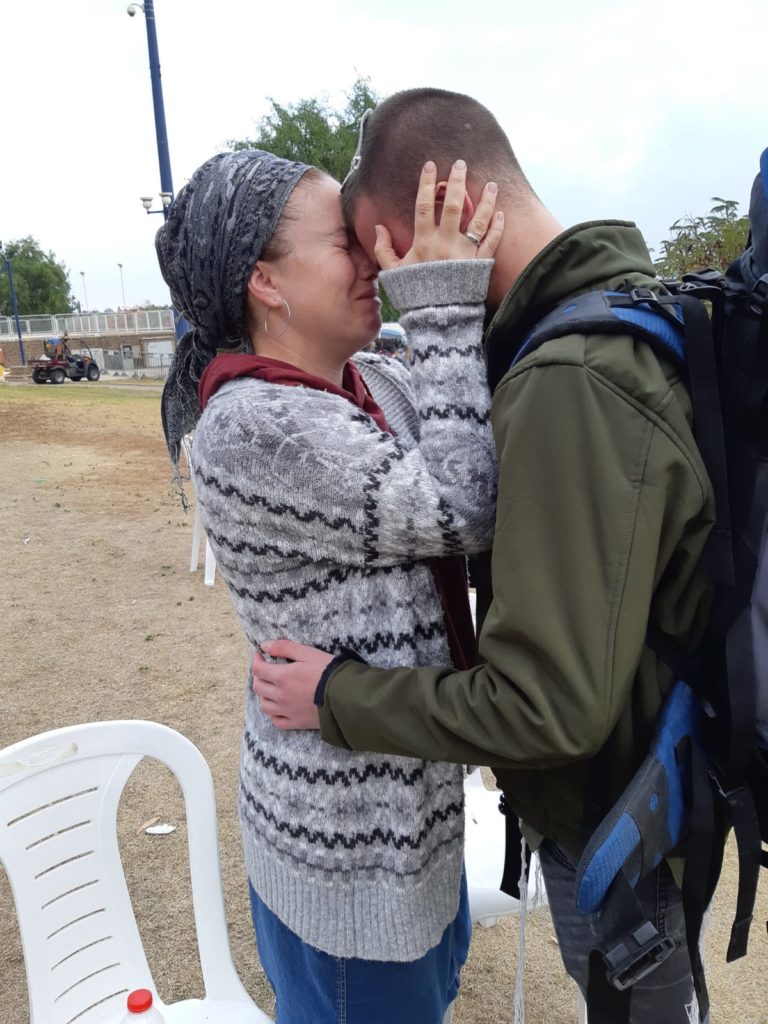 All this time, though, I felt that we were waiting. Not impatiently, really — many months (maybe even whole years) would pass when of course I didn't think of what was to come. And suddenly here we are, at the IDF recruitment center in Tiveria on a crisp Sunday morning. As firstborn Reuven served to secure Leah to the family of Israel, so too our firstborn Reuven's service secures us to our People.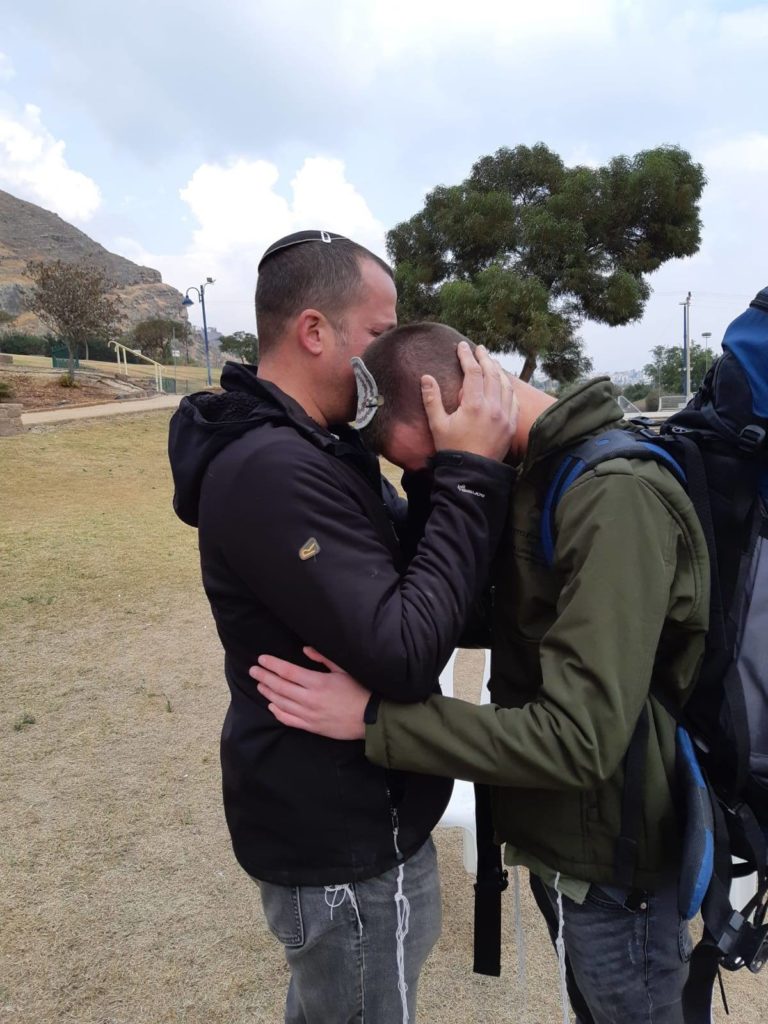 Ruvi is the first of our seven sabras: a proud Jew without having been forced into the identity by a Diaspora upbringing that would have made him the other. Here, he is easily, joyously and organically part of the Jewish nation. His absolute conviction to serve Am Yisrael is the most natural thing about him, and he has the greatest merit to serve his people in a way that we never did. He is the first among our parents' descendents to do so, and he and their many grandchildren who share this same ironclad conviction to serve make them impossibly proud of the honor they bring to our family and the whole of Israel. I don't know that any of Ruvi's grandparents had ever dreamed in their youth of where their grandchildren now stand at the cusp of adulthood, but I do know of their deep pleasure. They and we are joined by countless generations of our ancestors who, I imagine, are looking on today with an unspeakable joy.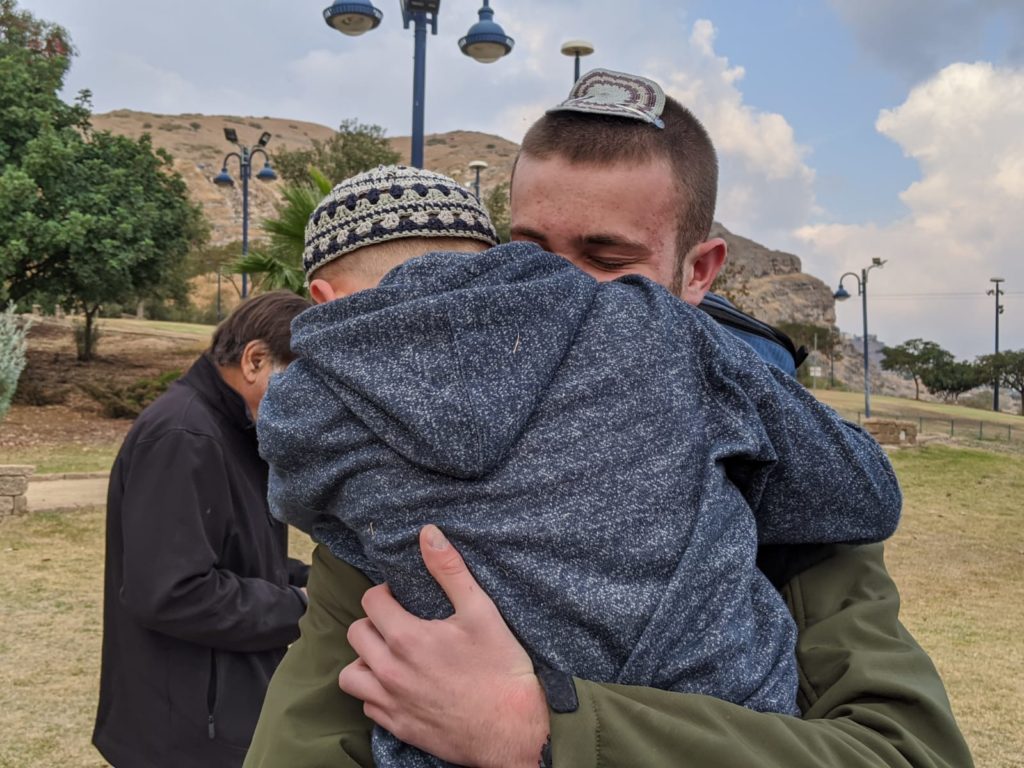 Our family's thread, first spun those nineteen years ago, is now secure in this grand tapestry. It is fine, shining and strong, multi-colored and woven tight. May the Creator of all, the Mighty God of Israel who cherishes His people as the ראשית, keep the ראשית of our family — and the many chayalim and chayalot who defend our nation alongside him — firm and straight in soul, mind and body.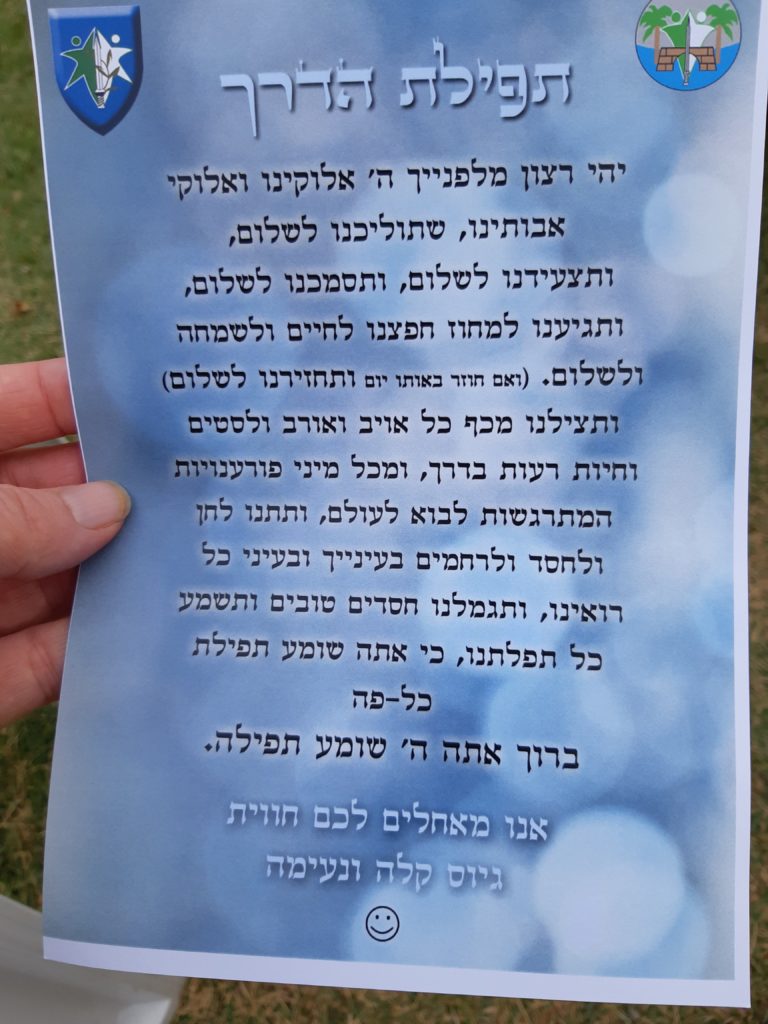 אשרינו
מה טוב חלקינו
ומה נעים גורלינו
ומה יפה חיילנו
ומה מופלא מדינתינו
ומה קדוש ארצינו
ומה אדיר בוראנו
ומה היקר עמינו